The Development of Vertical Mill and its advantages & Disadvantages
The vertical roller mill(VRM) was first used in a commercial operation to finish-grind cement in 1984. Since then, however, further applications of this technology in the industry have been relatively limited. One reason is that a portion of the power savings achieved in the vertical mill (because of higher grinding efficiency) is lost due to additional power consumption by the fan. In addition, the vertical mill suffers from roller wear problems. Recent plant trials, however, have indicated that the problem can be reduced with new roller designs. The wear rate and the throughput of the system depends very heavily on the consistency of the materials being ground. Effective comminution largely depends upon the formation of a stable grinding bed between the rollers and the grinding table.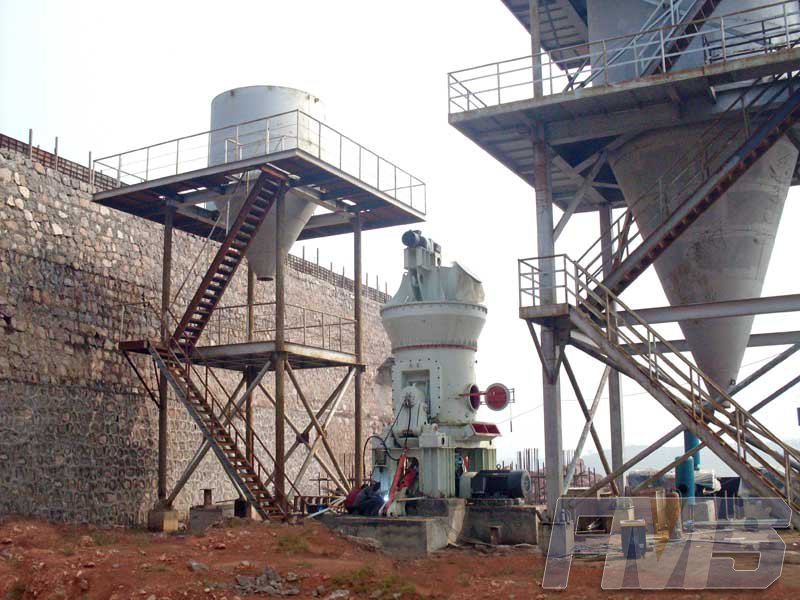 The main operational bottleneck of the VRM is its high circulating load from the separator back to the table. This causes inefficient grinding operation because of the high load accumulation inside the mill. To overcome this problem, the roller mills can be operated with external material circulation. It has been reported that the specific power consumption involved in producing portland cement with external material circulation was 30% less than for producing these cements in tube mills). The Kawasaki Inc. CKP mill is an example of this type of machine and was developed based on the proven technology of VRMs. In CKP systems, material is fed through a central chute. A centrifugal force, produced by rotation of the table, distributes the product over the table surface. After grinding, which is carried out between the table and rollers, the material is extracted from the CKP by gravity with the assistance of scrapers (Miranda et al. 1998). CKP mills are generally used as pregrinders, and the grinding energy efficiency of these mills as a pregrinder has resulted in grinding energy savings of 17%.
Tagged: Vertical Roller MillAdvantages Vertical MillDisadvantages Vertical Mill
Get Detail Information:
(If you do not want to contact to our online customer service, please fill out the following form, Our client manager will contact you later. We will strictly protect your privacy.)