Granite Crusher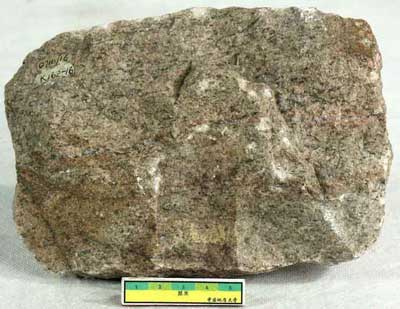 Name:Granite Mohs hardness:< 7 Recommended crusher:
PEW series jaw crusher as primary crushers, PF series Impact Crusher as secondary crusher
Granite is a common type of intrusive, felsic, igneous rock which is granular and phaneritic in texture. This rock consists mainly of quartz, mica, and feldspar. Granite crushed can be used as construction aggregate and artificial sand.
Granite Crushing Plant
For designing the Granite crushing plant, Formats Construction Machinery own a lot of successful experience. A typical configuration of the device is two jaw crusher with one cone crusher CS. If it needed a higher configuration program, It can be configurated with a three-stage crusher which makes it economical for production of sand, aggregates with capacity greatly improve. Figure 1. of our customer case.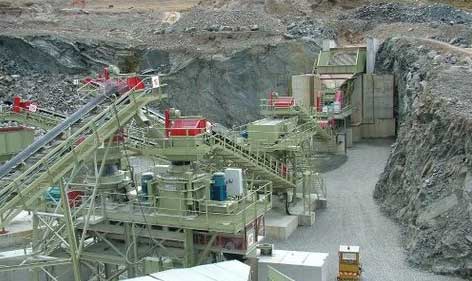 Figure 1. Granite Crushing Plant
Advanced Granite Tertiary Crushing Equipment - Cone Crusher HP
The HP Cone Crusher setting can be continuously adjusted under load based on power draw or crushing force measurement controlled by IC50 automation system. With automation system mode can be selected between two options; setting mode or load mode. When setting mode is selected crusher keeps a constant setting. When load mode is selected IC50 automation system adjusts setting trying to maintain high power draw and crushing force maximizing crushing work.
Due to cavity design feed opening is maintained and wear part proi le change is minimized trough liner life. This ensures stable crusher trough-put capacity and plant operation trough wear part life.
Due to crusher kinematics, low head spin when machine running empty and long cavities GP and GP-S cone can be used with partial feed. Because of this feature GP and GP-S cones are an excellent choice for application where choke feed condition can't be ensured – e.g. mobile two stage crushing plants with out surge pile between primary and secondary crushers.
HP cones can be disassembled from above. All heavy components can be lifted up which makes disassembling easy and safe.
Tags: Granite Stone CrusherGranite Rock Crushing MachineGranite Crushing Plant for Aggregate or sandCrushing Granite for Aggregate
If you have any questions, please do not hesitate to contact us. Our online customer service to provide you with 7x24 hours of service.
Get Detail Information:
(If you do not want to contact to our online customer service, please fill out the following form, Our client manager will contact you later. We will strictly protect your privacy.)
Crushing Plant according to Capacity