Bauxite Crusher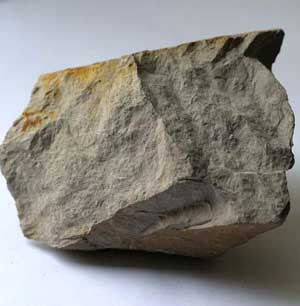 Name:Bauxite Mohs hardness:2.5-3.5 Recommended crusher:
PEW series jaw crusher for primary crushing, PF series impact crusher for secondary and tertiary crushing. Mill: Hammer Mill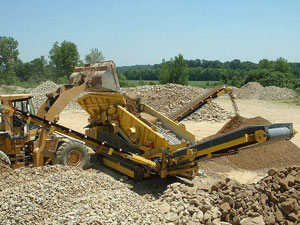 Mobile Bauxite Crushing Plant
Bauxite is an aluminium ore and is the main source of aluminium. This form of rock consists mostly of the minerals gibbsite Al(OH)3, boehmite γ-AlO(OH), and diaspore α-AlO(OH), in a mixture with the two iron oxides goethite and haematite, the clay mineral kaolinite, and small amounts of anatase TiO2.
Formats Construction Machinery Co., Ltd. is a company with 20 years experience in the design, manufacture, repair and sale of machinery for crushing, sorting and washing. His clients are spread across various sectors: aggregates, concrete, chipboard, cement, mining, ceramics and glass recycling and RCD.
Bauxite Comminution Equipment
Jaw Crusher for coarse comminution: Jaw crusher is the most most famous primary crusher in the world. It has many advantages like Simple operation, stable operation, low failure rate, etc. We have two series of jaw crusher, PE and PEW. Each series of has many models for your choice. In order to ensure successful operation, we have carried out for each product thousands of experiments.
Cone Crusher for fine comminution: In addition to seconday impact crusher, we have many series of cone crusher for you to choose which provide higher capacity and finer product size. So far, We have four series cone crusher: HP, CS, PY, HCS. Each has its own unique advantages, for detail information, you can contanct our online service or email us.
HGM Mill for Ultrafine grinding: If you need finer mineral size, HGM mill is a good choice. It is one of our most Advanced grinding equipment, which finished products mesh size is generally between 425-3250.
This is just some simple introduction, if you need more information, contact us online, we will according to your needs to give you the most satisfactory solution
Tags: Bauxite Crushing MachineBauxite Crushing PlantBauxite Comminution EquipmentBauxite Grinding Mills
If you have any questions, please do not hesitate to contact us. Our online customer service to provide you with 7x24 hours of service.
Get Detail Information:
(If you do not want to contact to our online customer service, please fill out the following form, Our client manager will contact you later. We will strictly protect your privacy.)
Crushing Plant according to Capacity