Limestone Crusher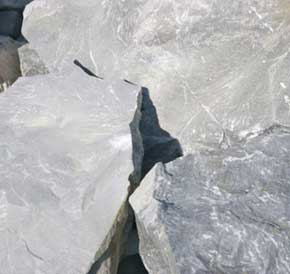 Name:Limestone Mohs hardness:3 - 4 Recommended crusher:
Jaw crusher PEW for primary crushing, Impact Crusher PF for Secondary Crushing, Cone Crushers CS, MTW Mill or Vertical Mill if it needed to grind to Fine powder
Limestone is a sedimentary rock composed largely of the minerals calcite and aragonite, which are different crystal forms of calcium carbonate. Most limestone is crushed and used as a construction material. It is used as a crushed stone for road base and railroad ballast. It is used as an aggregate in concrete. It is fired in a kiln with crushed shale to make cement.
Limestone Crushing Plant
Figure 1 show a limestone crushing site of one of our customers, this plant crushing the limestone for aggregate and its Capacity is about 600 tph.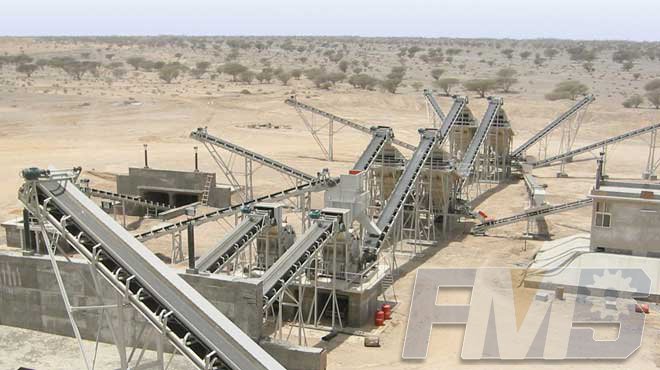 Figure 1: limestone crushing Plant
First, the limestone quarried from an open pit quarry, then use the vibration feeder to feed the limestone to a primary crusher, in this plant, the primary crusher is a PEW1100×1200 Crusher. After the primary crushing, use two PF1315 imapact crusher as secondary crusher. After this step of crushing, some material has been formed. Thet last steps, use the Cs cone crusher cubicising and crushing the material.
Advanced customer's new choice - new HP Cone Crusher for Limestone
The HP cone Crusher is our latest cone crushing machine, it not only has a nice appearance, but also provide efficient crushing process. Energy efficient, environmentally friendly, low failure rate, easy maintenance and repairs are its advantages. It also provides a very competitive price.
The HP Series' unique design incorporates the best in process technology to produce the highest crushing force in the industry. Consistent performance means a crusher that can accept variation and deliver uniformity. The HP Series cone crusher can be relied on for unparalleled consistency due to a number of features. Hydraulic controls allow the crushers to hold a constant setting while achieving unusually high reductions. A rotating bowl provides even wear in the crushing cavity while enabling crusher setting uniformity and consistent size reduction. The automatic tramp release passes tramp material without stalling the crusher, permitting an instant return to the production setting. Thus uniform reduction is maintained. Each of these features also contributes to an efficient use of crushing energy, which makes the entire mining operation more profitable.
Whether its aggregate production, mineral processing, or recycle crushing, our engineers are standing by ready to meet your specific application requirements. Renowned reliability and performance are manufactured into every product we sell. We offer a complete Limestone crushing solution, also sells a single machine, if you are interested, please contact us!
Tags: Limestone CrusherLimestone Crushing MachineLimestone Crusher PirceLimestone Crushing Plant
If you have any questions, please do not hesitate to contact us. Our online customer service to provide you with 7x24 hours of service.
Get Detail Information:
(If you do not want to contact to our online customer service, please fill out the following form, Our client manager will contact you later. We will strictly protect your privacy.)
Crushing Plant according to Capacity