150-180 TPH Stone Crushing & Screening Plant
Compared to the two small 60 and 120 TPH crushing plants, this plant has the capacity of range 150 to 180 tons per hour. In this crushing and screening plant, we choose vibrating feeder to feed jaw crusher PE750 * 1060 which capacity up to 260 t / h. And the secondary crusher is impact crusher PF1315 which capacity is 160-260 t / h. The vibrating screen is also used for detection of materials with different sizes.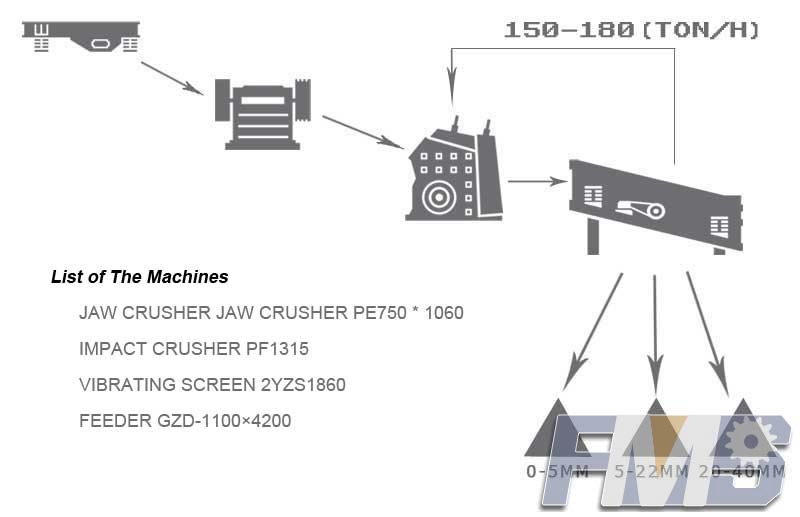 List Of The machines
Jaw crusher jaw crusher PE750 * 1060
Impact crusher PF1315
Vibrating screen 2YZS1860
Feeder GZD-1100×4200
This medium crushing plant and screening, is used as Angola quarry, Nigeria mining, South Africa, Vietnam, Ghana, etc, you can choose this crushing plant for medium-scale stones departing between 150tph and 180 t / h.
Tags: Stone Crushing & Screening Plant180 TPH Stone CrusherCrusher Plant Aggregate
Get Detail Information:
(If you do not want to contact to our online customer service, please fill out the following form, Our client manager will contact you later. We will strictly protect your privacy.)