Barite Crusher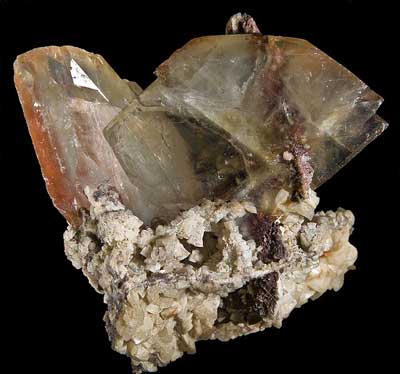 Name:Barite or Baryte Mohs hardness:3 - 3.5 Recommended crusher:
PE series jaw crusher as primary crusher, PFW series impact crusher as secondary crusher, hammer crusher and tertiary crusher, Raymond mill for Grinding
Barite or baryte or is a mineral consisting of barium sulfate. The baryte group consists of baryte, celestine, anglesite and anhydrite. Baryte itself is generally white or colorless, and is the main source of barium. Baryte and celestine form a solid solution. Barite Crusher Plant Barite is kind of non-metallic mineral solutions which consider the barium sulfate because the primary component.
Processing Barite
Barite mined from the mine, through primary, secondary and tertiary crushing, then grinding into a powder by a mill. Then through the flotation, We get the concentrate. The following is a flow chart.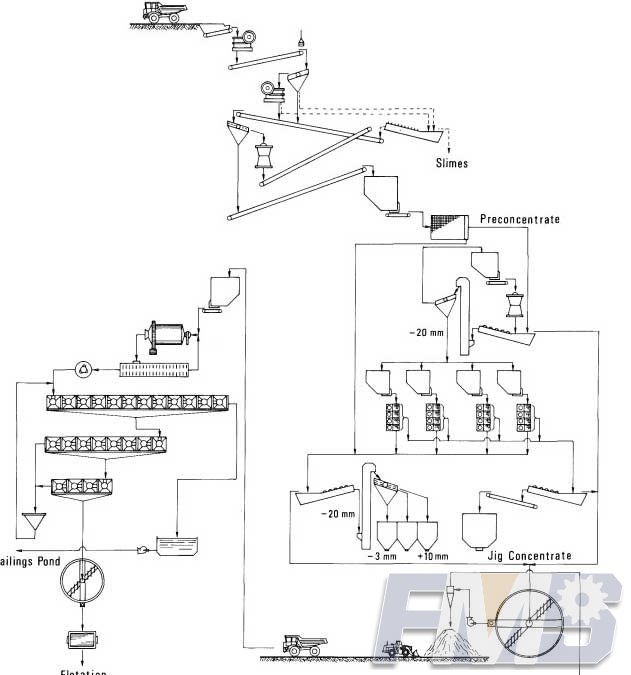 Machine for Crushing and Grinding Barite
When crushing and grinding the Barite, requires the various machines, such as the jaw crusher, impact crusher, cone crusher, vericall mills, ball mill,etc.
Jaw Crusher Formats: High strength, jaw crushers for rocks. Really strong, easy maintenance and replacement of spares.
Impact Crusher Formats: feature a unique combination of heavy rotor design, wear material and crushing chamber design. This combination has proved revolutionary in improving capacity, product quality and in reducing operating and wear costs.
Cone Crusher Formats: mainly used for crushing ores and rocks, and the advantages are: reliable structure, high efficiency, easy adjustment and economy.
Vertical Mill Formats: is capable of handling feed sizes up to 65 mm and grinding to products less than 20 microns. suitable for primary and secondary grinding.
Tags: Stone Crusher MachineBarite Rock Crushing MachinsBarite Stone CrusherBaryte Crusher
If you have any questions, please do not hesitate to contact us. Our online customer service to provide you with 7x24 hours of service.
Get Detail Information:
(If you do not want to contact to our online customer service, please fill out the following form, Our client manager will contact you later. We will strictly protect your privacy.)
Crushing Plant according to Capacity