350-500 TPH Stone Crushing & Screening Plant
In many applications, the production capacity 350TPH - 500 TPH is welcome. This crushing plant is widely used as sand making line, aggregate crushing line, Ore processing, construction waste recycling and so on . For contractors and end users Formats designed portable, mobile and stationary crushing complete plants.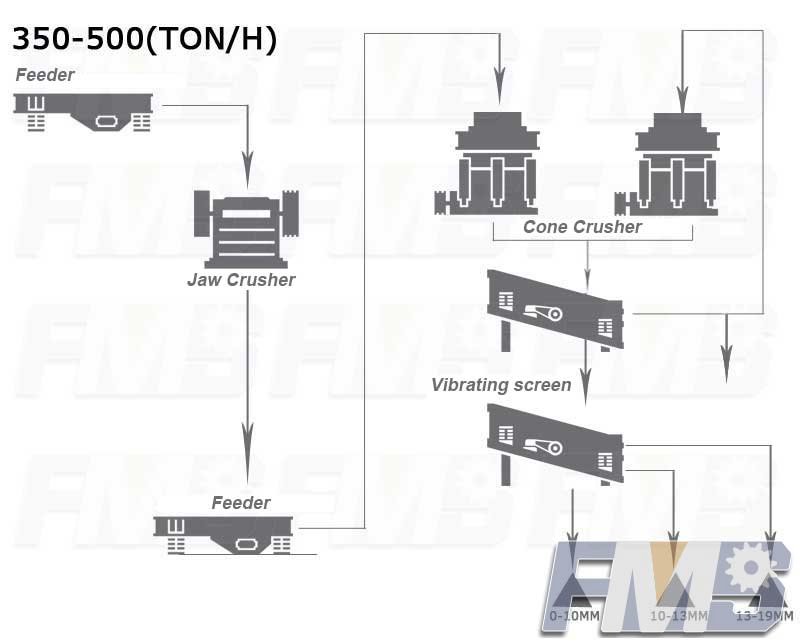 List of The Machines
Equipment for Feed: GZD-1500x6000 Vibrating Feeder Vibrating feeder + GZD-1300 × 490
Primary Crusher: Jaw crusher PE1000 × 1200
Secondary crusher: cone crusher Cone crusher CSD240 + CSD160
Screening equipment: Vibrating Screen Vibrating Screen 2YZS1860 + 2YZS2160

Scene graph of Stone Crushing & Screening Plant
The Crushing & Screening Plant 350-500 TPH manufactured by Formats is adopted by many aggregates crushing plant, gold processing and other mineral processing plant.
Tags: Stone Crushing & Screening Plant350 500 TPH Stone Crushing Plant
Get Detail Information:
(If you do not want to contact to our online customer service, please fill out the following form, Our client manager will contact you later. We will strictly protect your privacy.)