The combined mobile crusher plants are a highly efficient system with kinds of crusher(impact,jaw or cone) and screening mount on a chassis.
The facility can be operated conveniently from the wheel loader or excavator radio remote control. Thanks to multiple additional equipment such as side discharge conveyor, permanent magnet, radio remote control extended, scales on conveyors or water spray, combined facilities can be converted into custom systems. The plants can be used universally and are convincing thanks to its high power, proven technology and ease of use.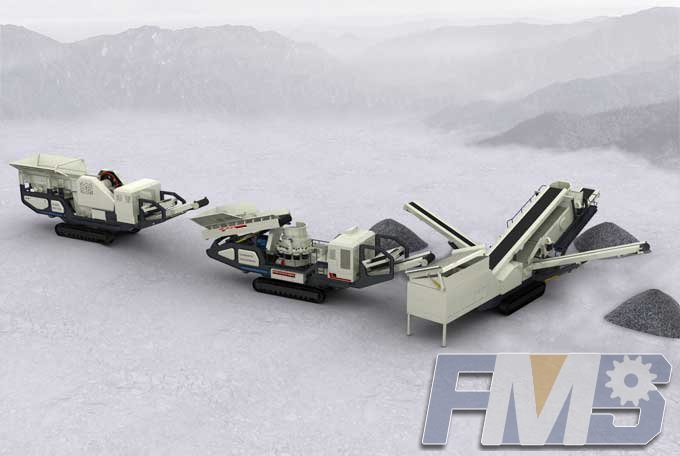 We offer the primary crushing, secondary and tertiary crushing and combine them in a flexible way according to the different needs of different customers, while crushing and screening at all levels to optimize the portfolio. We will try our best to meet customer needs.
Tag: Customize Capacity Stone CrusherPortable Stone CrusherCombination Mobile Crusher Plant
If you have any questions, please do not hesitate to contact us. Our online customer service to provide you with 7x24 hours of service.
Get Detail Information:
(If you do not want to contact to our online customer service, please fill out the following form, Our client manager will contact you later. We will strictly protect your privacy.)
Crushing Plant accroding Capacity