500-600 TPH Stone Crushing & Screening Plant
This is a high capacity crushing and screening plant, mainly used for producing aggregate, sand or recycling construction waste. It is suitable for crushing bulk materials at a fixed open-pit mine or quarry. This plant grinding stone consists of the jaw crusher of large scale, the heavy cone crushers, vibratory feeder, vibratory screen, transporter y otros ran ancillary equipment.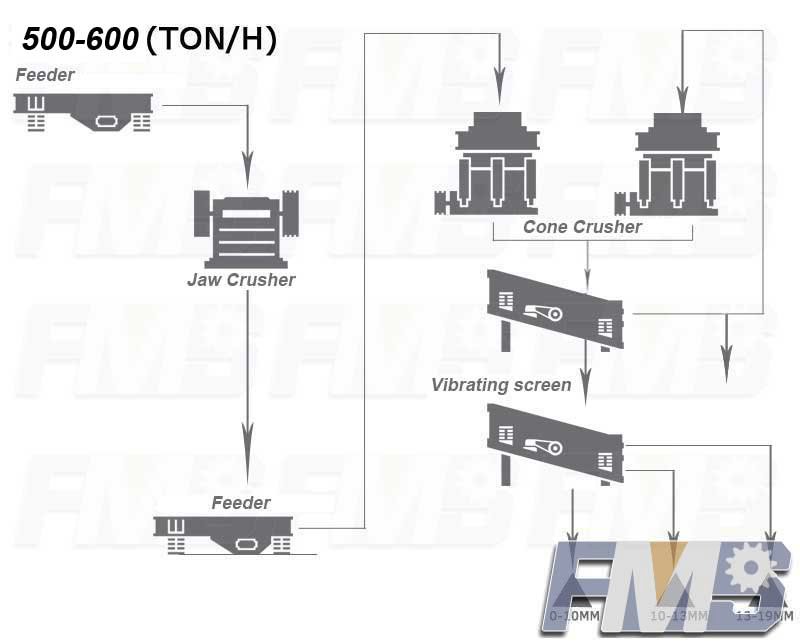 List of The machiens
Equipment Feed: Vibrating Feeder GZD-1500x6000 + GZD-1300 × 490
Primary Crusher: Jaw crusher PE1000 × 1200
Secondary crusher:Cone crusher CSD240 + CSD160
Screening equipment: Vibrating Screen 2YZS1860 + 2YZS2160

The stone crushing plant has a versatile application in processing iron ore, gold, bauxite, copper, nickel, limestone, feldspar and so on.
Tags: Stone Crushing & Screening Plant600 TPH Stone Crushing Plant500 TPH Stone Crusher
Get Detail Information:
(If you do not want to contact to our online customer service, please fill out the following form, Our client manager will contact you later. We will strictly protect your privacy.)