Liming Heavy Industry
Liming heavy industry is the full name of Henan Liming Heavy Industry Science and Technology Co. LTD, which is also called break day. It's a Chinese company which is Founded in 1988. Liming heavy industry is the most famous company in crushing and grinding field. In the past 10 years, due to the rapid development of the mining and construction sectors, Liming Heavy Industry's influence to further expand. In developing countries, particularly in Africa, Asia, South America, Southeast Asia and other countries, Liming Heavy equipment has been loved by many customers, because of its high cost-effective, good service, etc.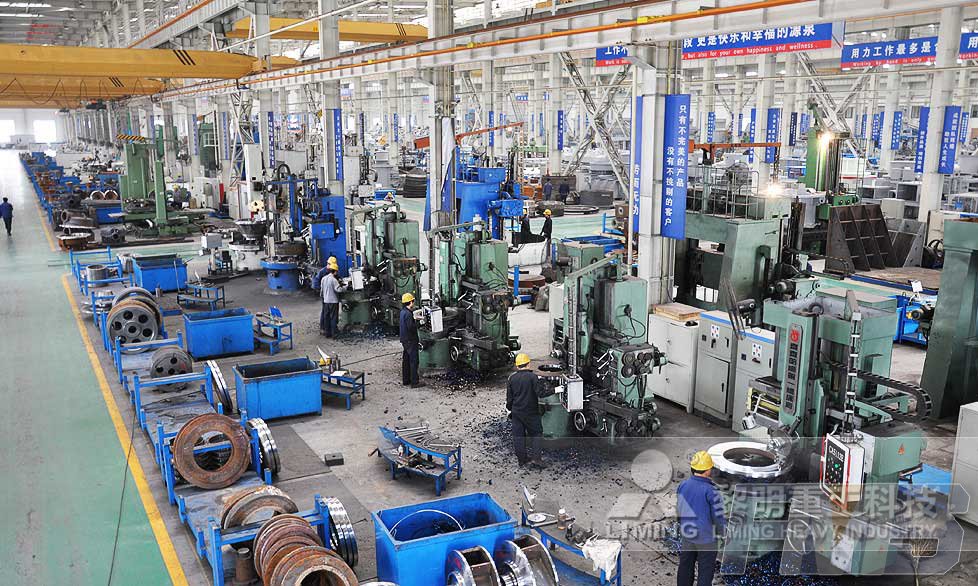 Production Workshop of Liming Heavy Industry
The main services offered by Liming Heavy Industry is: Mining, quarrying, processing, production of various aggregate gravel, metallic and non-metallic milling solutions,etc. In addition, Liming Heavy Industry also sells a variety of devices associated with this like jaw crusher, cone crusher, impact crusher, hammer crusher, VSI Crusher, mobile crushing station, ball mill, vertical mill, raymond Mill, roller mill Trapezium Mill, hammer mill and so on.
2011, Liming Heavy Industry successfully acquired Formats Construction Machinery, With advanced technology and Liming Heavy Industry, Formats Construction Machinery will provide you with a better service and products!
Tagged: Liming Heavy IndustryChina Crusher ManufacturersChina Stone Crusherliming crusher china
Get Detail Information:
(If you do not want to contact to our online customer service, please fill out the following form, Our client manager will contact you later. We will strictly protect your privacy.)