200-250 TPH Stone Crushing & Screening Plant
This production line is a type of crushing plants for large rocks capacity 200-250 t / h. The raw materials are feeded by the vibrating feeder GZD-1100×4200, a jaw crusher PE750 * 1060 act as a primary crusher which capacity is 130-260 t / h. Additionally, you can choose our jaw crusher PE900 × 1200 which capacity can be up to 220-500 t / h. The impact crusher PF1315 as a secondary crusher which capacity is 160-260 t / h.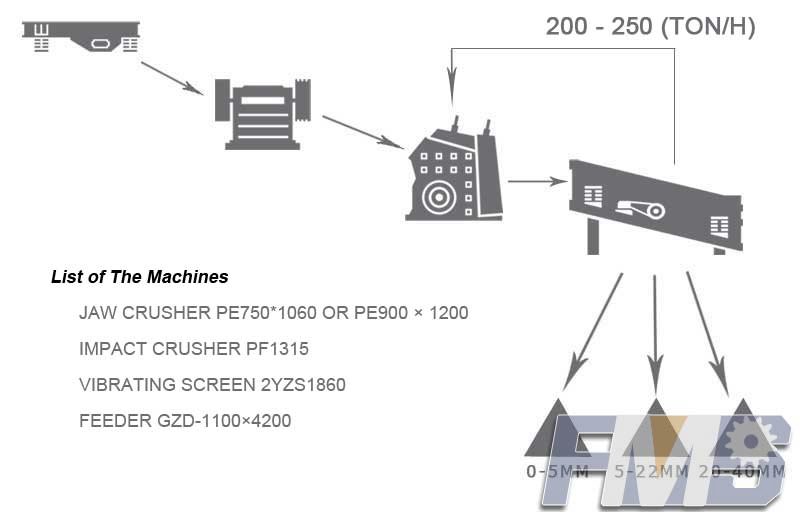 List of The Machines
jaw crusher PE750*1060 or PE900 × 1200
impact crusher PF1315
Vibrating screen 2YZS1860
Feeder GZD-1100×4200
This crushing plant are applied in many mining and quarrying line. By improving the model of core crushing equipment and auxiliary equipment, you can increase the production. This crushing plant can be widely used to crush basalt, granite, diorite, gabbro, anorthosite, peridotite, sandstone, limestone, dolomite, stone, etc.
Tags: Stone Crushing & Screening Plant200 to 250 TPH Stone Crusher
Get Detail Information:
(If you do not want to contact to our online customer service, please fill out the following form, Our client manager will contact you later. We will strictly protect your privacy.)