Advantage of Vertical Impact Crushers
In the early 1980's vertical impact crushers became available. This type crusher will change particle shape by producing a more rounded or cubical product. It utilizes the rock- on-rock reduction principal. The crushing cavity wall is lined with stone and the feed material is propelled against this wall of stone. Another feature is a cascade of stone free falling through the chamber and the propelled stone hits this curtain of material.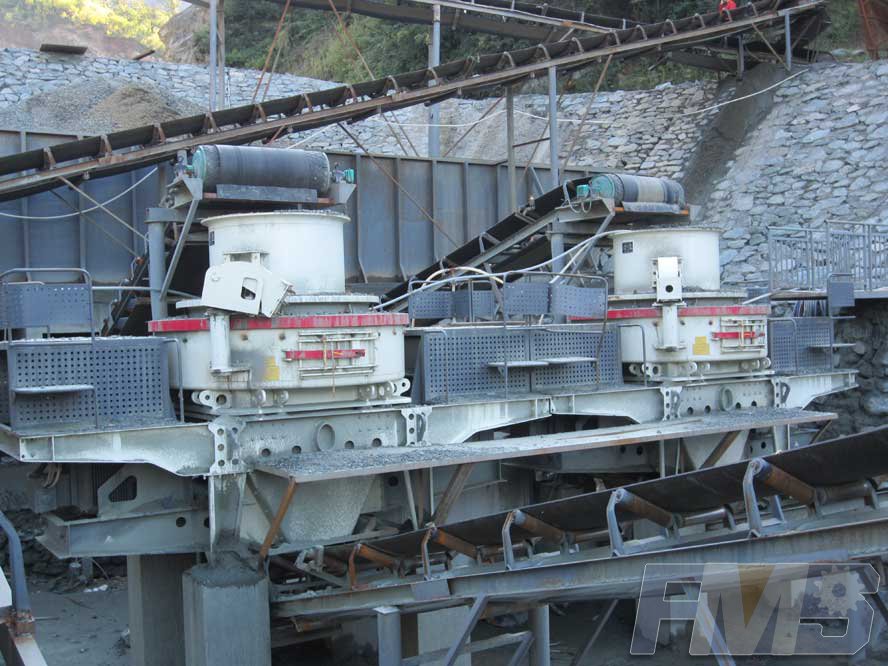 Vertical Shaft Impactors are machines typically used in the third or fourth stage of crushing circuits. The rock-on-rock crushing action of a Vertical Impact Crusher provides perfectly shaped and textured aggregates, ready for use in high strength concrete mixtures. The full gradation of the product allows direct application, giving higher strength concrete and a reduction in cement content. If left in the sand fraction, fines produced by the Vertical Impact Crushe will enhance qualities such as strength, durability, density, finishability and pumpability. If the minerology of the parent rock is correct, it can also be used as a partial replacement for cement in concrete. Production of crushed sand reduces the impact on traditional sources of sand. The increasing popularity of concrete as a construction material is placing an enormous burden on the natural sand reserves of all countries.
Tagged: Vertical Shaft Impact CrusherVertical Impact Crushers
Get Detail Information:
(If you do not want to contact to our online customer service, please fill out the following form, Our client manager will contact you later. We will strictly protect your privacy.)