Vibrating Screen YKN for Sale
YKN is developed from the advanced screen technology on the basis of two-decade design experience. It has the features of high-strength, powerful exciting force. YKN adopt the eccentric block excitor, flexible connection, big and stable amplitude. The through capacity and screening efficiency have been improved remarkably. All of these guarantee the better work and long life of vibrating screen. YKN is appropriate for screening the stone in big bulk density in quarry site, metal mine and getting better in application practice.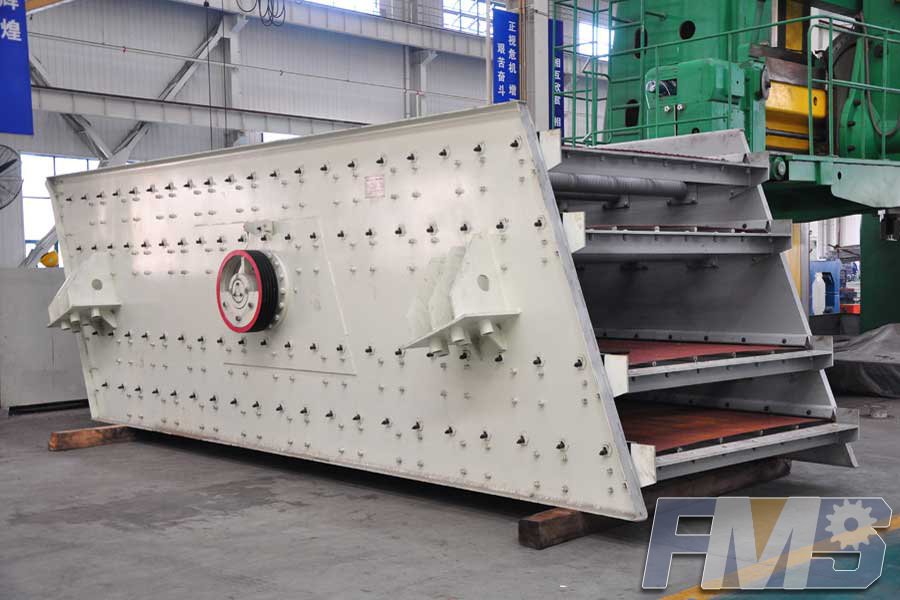 YKN is mainly serving in building material, mine, chemistry and cement industries and screening the ore and rock with moisture smaller than 5%. The max size of screened material cannot be bigger than the data in technology table.
Performance Features
Exciter has external eccentric block excitor, which is better than eccentric shaft excitor in installing and dismantle and maintenance.
Excitors are connected with cardan joint and convenient for installation and change.
Side plates are overall bending pieces without weld crack.
YKN avoid the pulling force of V-belt and work stably. Because the motor is connected with the transmission between V-belt and shaft coupling in bearing pedestal, and the middle propeller shaft is connected with excitor through flexible coupling.
Motor and excitor are connected with flexible coupling. Vibrating screen works more stably without axial force transmission.
The higher-strength polyurethane screen is given priority to process the raw material in big size, hight density and thick bed.
Vibration excitor can meet the need of different exciting force and amplitudes with control the quantity of eccentric blocks.
Finite element analysis is used on the optimal computation on screen frame.
PRINT
GET PRICE
Previous: Ball Mill will be Replaced by other Grinding Mills
Next: Jaw Crusher 200 TPH for Dry-Mixed Mortar Production Line
Tags: Vibrating Screen
Get Detail Information:
(If you do not want to contact to our online customer service, please fill out the following form, Our client manager will contact you later. We will strictly protect your privacy.)