Pebble Crusher in Spain
Layout of equipments: GZD1500*6000 vibrating feeder, jaw crusher PE1200*1500, HPC220 hydraulic cone crusher, 3YZS2160 vibrating screen, VSI5X1145 sand making machine, belt conveyors, electrical control equipment.
Location of customers: Spain.
Material: river pebbles stone
Feeding size: 100-200mm river stone
discharging size 5-20mm.
Working time: 8 hours.
Capacity: 70-180t/h t/h.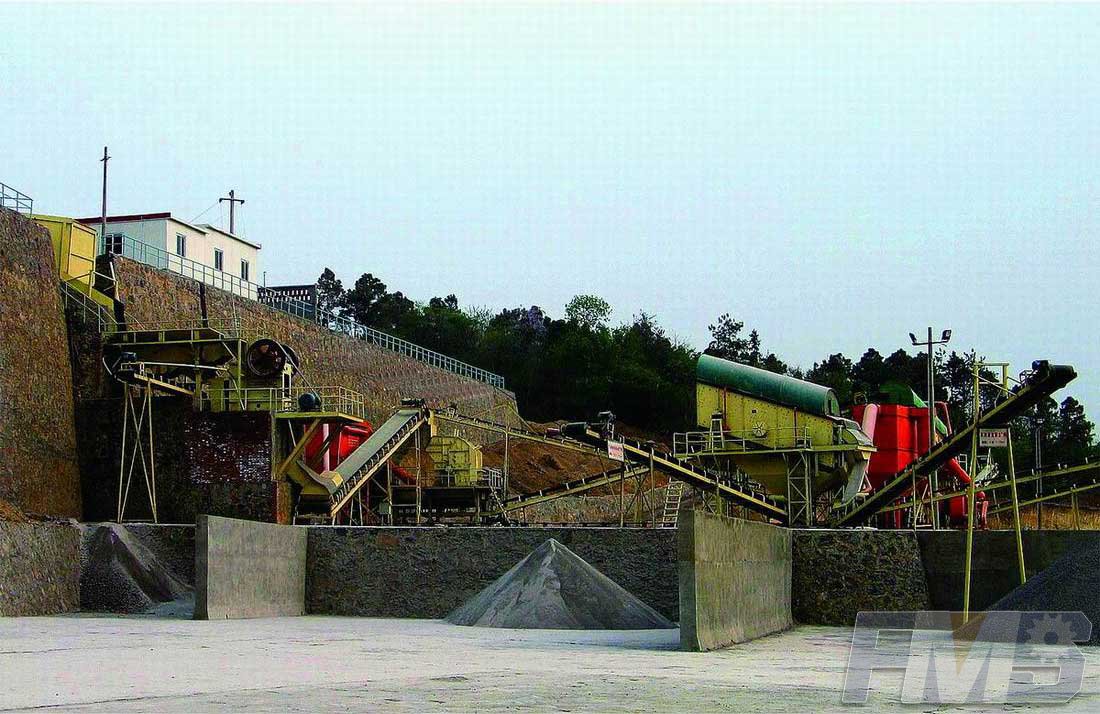 HPC Hydraulic Cone Crusher: Professional Hard Rock Crusher
HPC is a new hydraulic cone crusher, more secure and stable operation, easy maintenance; downtime is short, guaranteed yield, more suitable for large-scale sand and gravel production systems.
b. HPC cone crusher adopts multi-point split hydraulic lubrication control system, bearing lubrication and overload capability is stronger, so that the degree of automation of the entire production line is greatly improved.
HPC cone crusher cavity and the stroke has been re-experimental design, more suitable for crushing river stone, basalt, iron ore and other hard materials and the production increased by 35% -60% than ordinary spring cone crusher.
Features:
Energy efficient and environment friendly : With fixed main shaft, a small spherical structure optimization reciprocal axis, it can reach higher than the old spring cone crusher efficiency by 5% -15
Increase in production : The crushing stroke, crushing speed and crushing cavity design contribute to the increase of the capacity of 35% -60% comparing with the old spring cone crusher
More uniform size : Using the unique laminated crushing principle produce crushing effect between particles, reducing flakiness stones, more uniform size.
Stable running : When the unbroken material go into the cavity, the protect device will discharge it and then reposition quickly.
Tagged: Pebble Crushing Production LinePebble Crusher @SpainStone Crushing Plant for Pebble
Get Detail Information:
(If you do not want to contact to our online customer service, please fill out the following form, Our client manager will contact you later. We will strictly protect your privacy.)