Limestone Crusher in Mozambique
Layout of equipments: impact crusher PFW1214III, jaw crusher PE750 * 1060, feeder GZD960 * 3800, vibrating screen 4YZS1860, and belt conveyor.
Location of customers: Mozambique.
use: road construction.
feed size: 700mm.
discharging size :0-10mm ,10-15mm ,15-25mm ,25-40mm.
Capacity: 150-200 t/h.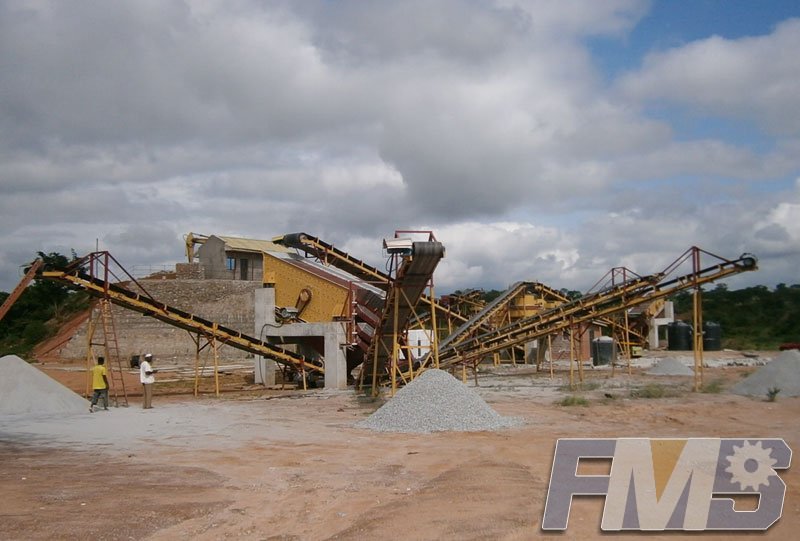 Impact Crusher for Sale
1. Advanced technology, optimization design
We use world-class manufacturing processes, selection of the most high-end production of materials. Heavy-duty rotor design, strict means testing and analysis techniques to ensure the quality of the rotor
2. Unique structure, stable and reliable
Using integrated steel bearing structure, operation more robust security, also equipped with ptional greater bearing specifications, higher carrying capacity. Unique hammer fixtures, and higher reliability.
3. Semi-automated, saving time and effort
Semi-automatic adjustment device and open-top device comes, can quickly complete the replacement of wearing parts, reducing downtime and maintenance time, saving manpower to operate, increasing the safety factor.
Tagged: Stone Crusher in Mozambique200 TPH Limestone CrusherLimestone Production Line
Get Detail Information:
(If you do not want to contact to our online customer service, please fill out the following form, Our client manager will contact you later. We will strictly protect your privacy.)