Stone Crusher in Vietnam
Layout of equipments: PE500×750 jaw crusher, HPC220 hydraulic cone crusher, 5X9532 sand making machine, XSD3016 sand washing machine, 2 sets 4YZS1848 vibrating feeder, belt conveyors.
Location of customers: Vietnam.
Output sizes: sand 0-4.5mm, pebble <30mm.
Capacity: 200TPH, 8 hours a day.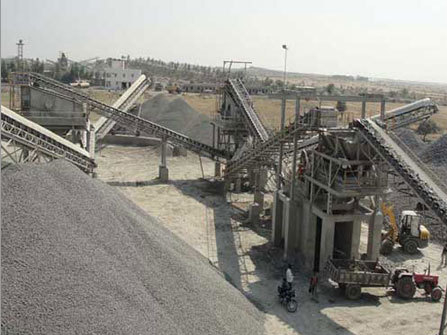 Customer evaluation: I am very satisfied with the process flow and equipment configuration of Liming, which makes many counterparts nearby come to visit the production line. The service of Liming is very good, when we cannot solve the problems, Liming will soon be able to sent engineers to guide. We have planned to pay back within two years, with the equipment of Liming, we can recover the cost in one year.
Primay PEW Crusher of this Plant
1) World-level manufacturing technology is adopted, and highest-level raw material is used. Such as: movable jaw crusher assembly is made from cast piece with high-quality, heavy eccentric shaft is processed by forged mold. All of these make jaw crusher lengthens life and extremely reliable.
2) Finite element analysis technology is adopted, and integral cast steel bearing matches well with the crusher frame, at the same time, radial strength of bearing seat is highly strengthened, which makes the crusher much stronger..
3) Crusher chamber adopts "V" structure; discharge part is installed wedge block, which makes discharge much simpler, safer and faster..
4) The larger, more durable bearing and tooth-shape side plate make equipment have higher load, enhance the capacity and lengthen the life.
Tagged: Stone Crusher Vietnamsand Crushing Plant in VietnamGravel Crushing Plant in VietnamRock Crushing Machine Vietnam
Get Detail Information:
(If you do not want to contact to our online customer service, please fill out the following form, Our client manager will contact you later. We will strictly protect your privacy.)