Washing and Scrubbing for Sand and Gravel deposits
In the case of sand and gravel deposits, the content of silt and clay may be so high as to cause difficulty in handling, screening or crushing. Consolidated 'hard rocks' such as limestones and gritstones may become intermixed with associated clay bands during the extraction operations. An effective treatment is to disintegrate this material by agitation with water to dis- perse the clays which may be ultimately removed by classification. Two pieces of equipment are commonly employed for this purpose: the log-washer and the sand washing Machine.
The log-washer comprises a shallowly inclined trough containing one or two slowly rotating shafts fitted with paddles, flights or tynes. Material and water is fed into the lower part of the trough and powerfully mixed. Dispersed clay and water over- flows the trough whilst coarse, cleaned aggregate is transported against the incline of the trough until dis- charged. The shafts were originally made from logs, hence the name, and the device is generally associated with high clay contents.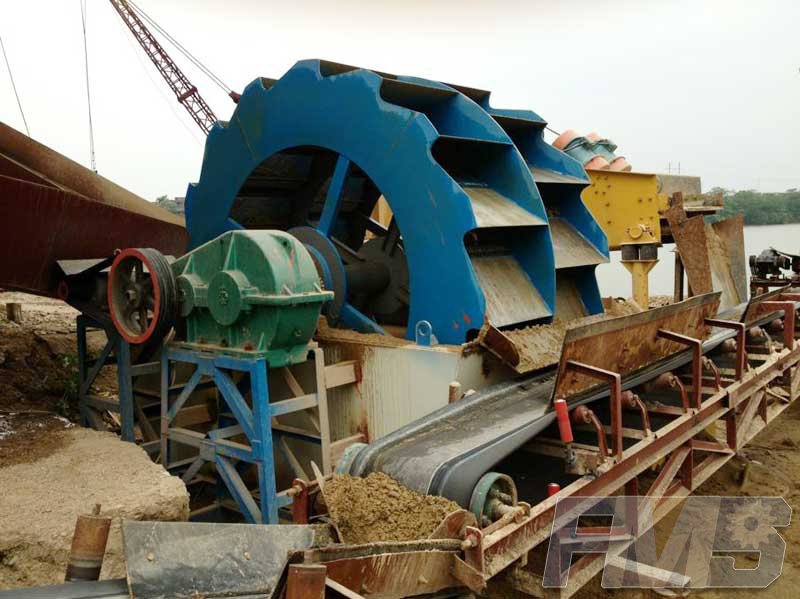 XSD series sand washing machine is a kind of wheeled washing equipment, and can clean and separate the dust and powder from the sand. Its new seal-structure and reliable driving device can make sure the cleaning effect and a kind of high efficiency sand washing equipment matched with the sand making machine. Sand washing machine are mainly used in building site, gravel plant, concrete dam building site of hydropower station, etc., and with features of high degree cleaning-up, reasonable structure, large capacity, low power consumption, small loss of the sands during the washing process, especially for that the drive parts of the sand washing machine are separated from water and sands. So that it has lower failure rate than the usual sand washing machine.
Tags: Washing and Scrubbing for SandWashing and Scrubbing for GravelSand and Gravel Washing Machine
Get Detail Information:
(If you do not want to contact to our online customer service, please fill out the following form, Our client manager will contact you later. We will strictly protect your privacy.)