40-60 TPH Stone Crushing & Screening Plant
The capacity of 40 to 60 tons per hour crushing and screening plant for aggregate and sand is a popular solution, which consist a list of machines: jaw crusher PE500*750, impact crusher PF1010, Feeder GZD-960×3800, Vibrating screen 2YZS1548 and other ancillary equipment. The following picture show a simple process.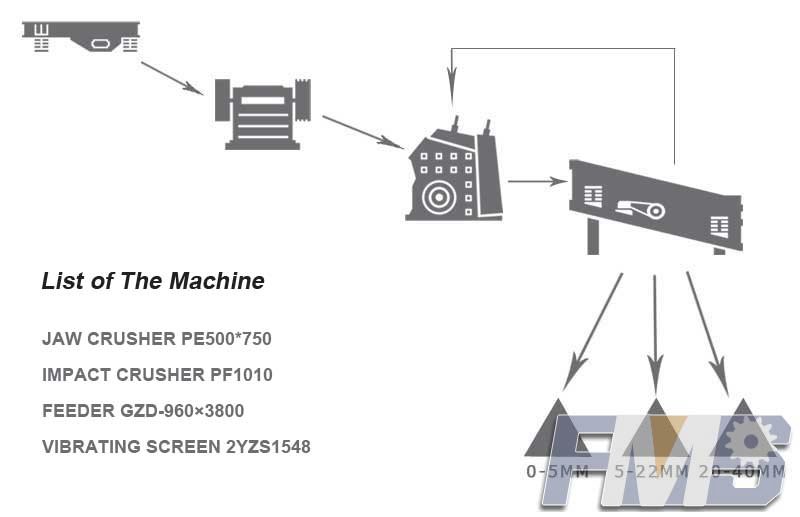 The planing of process starts from the application: the products that are needed, and the properties of feed material have to be known. The most important properties of feed material that effiect on the crushing process planning are feed fraction, moisture content, material density, material crushability and material abrasiveness.
Tags: Stone Crushing PlantStone Screening Plant40 to 60 TPH STone Crusher
Get Detail Information:
(If you do not want to contact to our online customer service, please fill out the following form, Our client manager will contact you later. We will strictly protect your privacy.)